Zoroastrianism Overview and News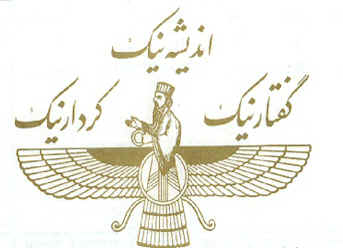 Zoroastrianism, is a religion and philosophy based on the teachings of the prophet Zoroaster and was formerly among the world's largest religions. 
In Zoroastrianism, the creator Ahura Mazda is all good, and no evil originates from him. Thus, in Zoroastrianism good and evil have distinct sources, with evil (druj) trying to destroy the creation of Mazda (asha), and good trying to sustain it. 
In some form, it served as the national or state religion of a significant portion of the Iranian people for many centuries. The religion first dwindled when the Achaemenid Empire was invaded by Alexander III of Macedon, after which it collapsed and disintegrated and it was further gradually marginalized by Islam from the 7th century onwards with the decline of the Sassanid Empire. The political power of the pre-Islamic Iranian dynasties lent Zoroastrianism immense prestige in ancient times, and some of its leading doctrines were adopted by other religious systems. Modern-era influences have a significant impact on individual and local beliefs, practices, values and vocabulary, sometimes merging with tradition and in other cases displacing it. By one estimate, there are between 124,000 and 190,000 Zoroastrians worldwide.
Zoroastrians believe that there is one universal and transcendent God, Ahura Mazda. He is said to be the one uncreated Creator to whom all worship is ultimately directed. Ahura Mazda's creation—evident as asha, truth and order—is the antithesis of chaos, which is evident as druj, falsehood and disorder. The resulting conflict involves the entire universe, including humanity, which has an active role to play in the conflict.
The religion states that active participation in life through good deeds is necessary to ensure happiness and to keep chaos at bay. This active participation is a central element in Zoroaster's concept of free will, and Zoroastrianism rejects all forms of monasticism. Ahura Mazda will ultimately prevail over the evil Angra Mainyu or Ahriman, at which point the universe will undergo a cosmic renovation and time will end. 
Source:  Wikipedia